Our UV protected recycled planter boxes are made completely from recycled plastic and other eco-friendly materials.
Our recycled planter boxes are completely custom made in order to fit your specific needs. Suitable for both the outdoor setting or indoor setting. These planter boxes are perfect for the commercial buildings, offices spaces, retail centres, hospitality facilities, herb or flower gardens and restaurants to name a few. With a wood finish, these custom designed boxes will save you significantly in the long run in terms of ongoing maintenance, which in turn will save you a significant cost. As wooden plant boxes are prone to rot, warp, crack, splinter and fade, our recycled material is long lasting and UV protected with no maintenance required.
Enquire below to receive a quotation for your custom made commercial planter boxes.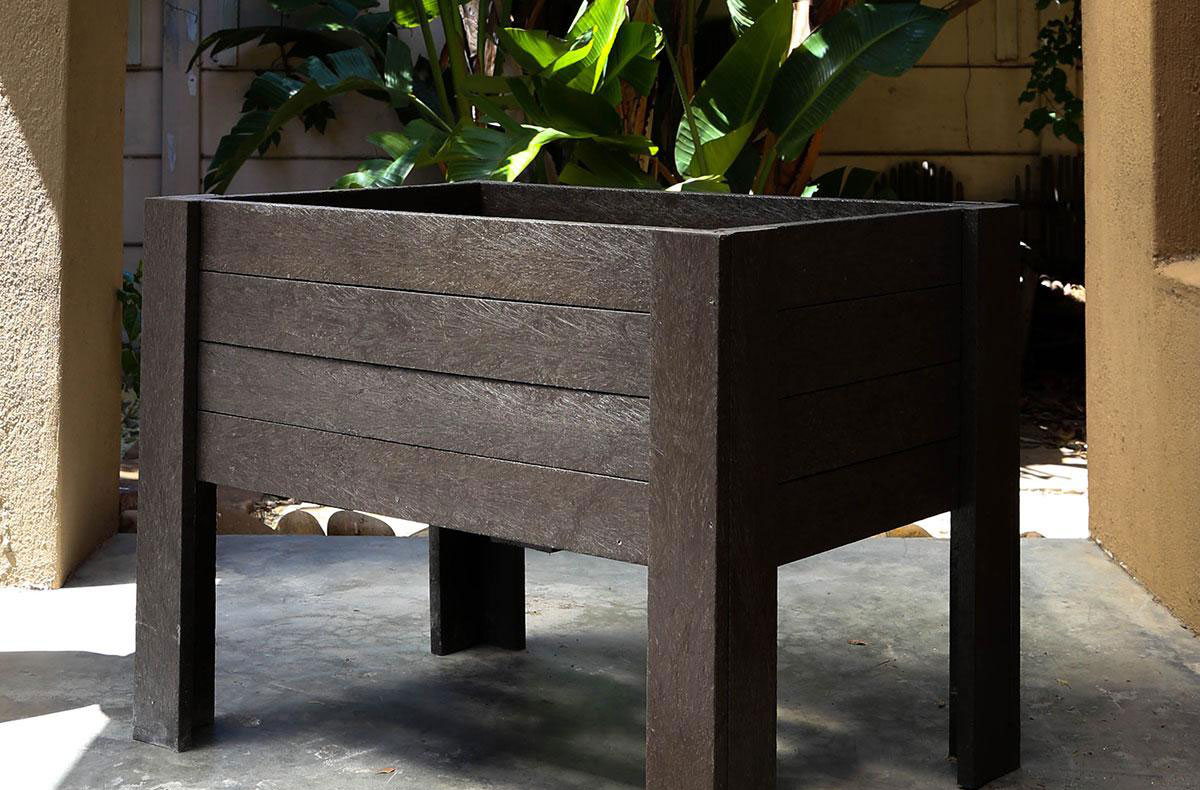 Benefits of Recycled Plastic Planter Boxes
Reduced pollution around ecosystems
Protects natural resources
Save depleting landfill space
Eases demand of fossil fuel consumption
Promotes sustainable living
Reduces waste
Reduction in greenhouse gas emissions
Economical – using recycled materials saves you money
UV Resistant – longer lifespan
Reduces maintenance
For more information on our recycled planter boxes or to receive a quotation for commercial use, contact one of our experts today.