Red Mountain Rooibos & Green Rooibos Tea Bags
Rooibos Tea grows solely in the mountainous regions of the Western Cape in South Africa, nowhere else in the world. Rooibos (which means Red Bush in Afrikaans) gets its name because it is a tea of ruby red colour. May be enjoyed by people of all ages from 6 months. Rooibos Tea is naturally caffeine-free, contains antioxidants and contains no additives or preservatives.
HOT: Boil freshly drawn cold water. Place tea bag in your cup. Steep for 3-5 minutes or even longer. Because it is naturally low in tannins, Rooibos Tea cannot taste bitter, no matter how long you steep your tea. Remove the tea bag and enjoy! Add lemon, honey or milk as desired.
ICED TEA: Also makes a wonderful iced tea. Just follow the instructions as above and allow the tea to cool. Serve with ice cubes or crushed ice and a slice of lemon or lime and enjoy!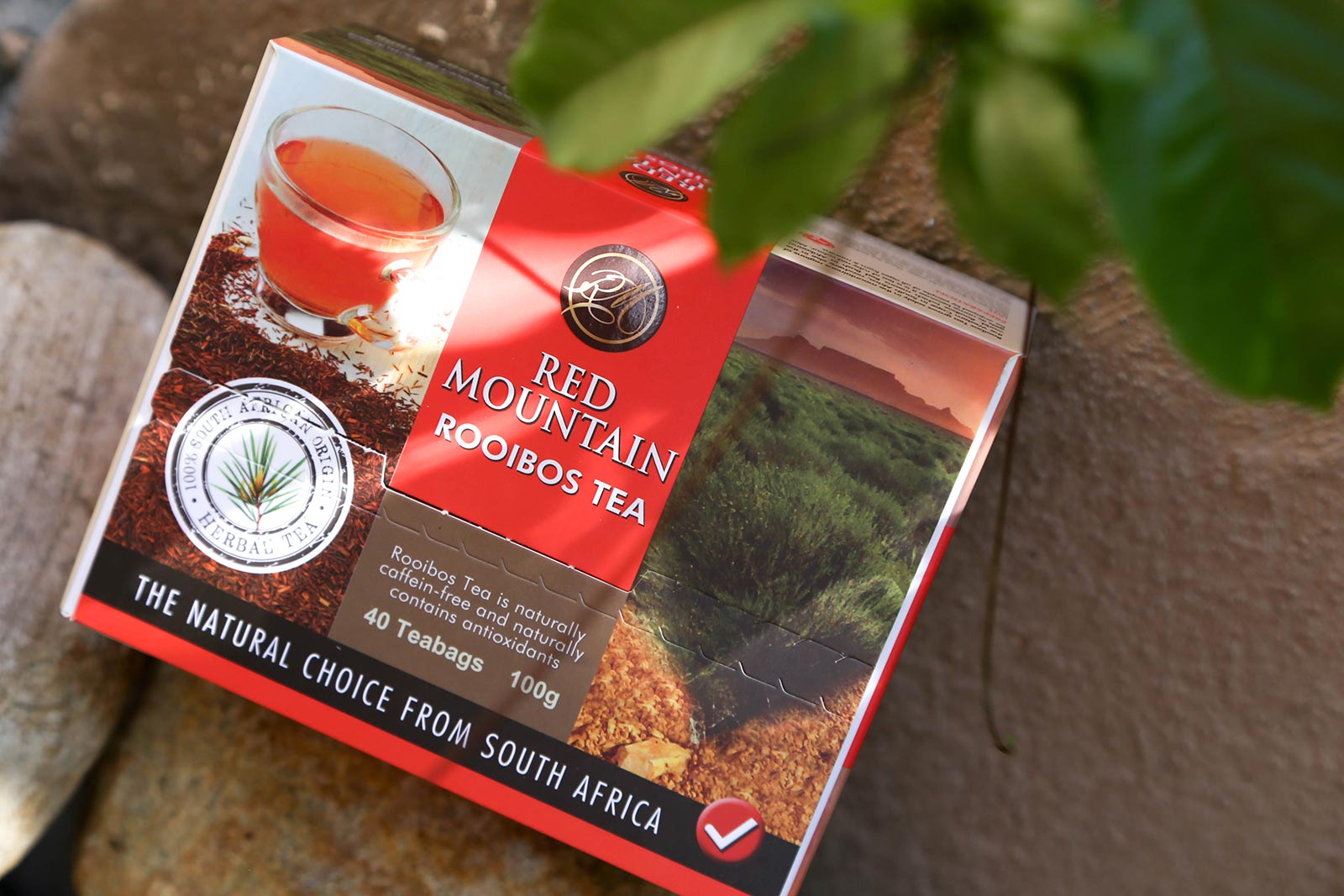 Rooibos/Green Roobos Tagless tea bags
3 year shelve life
100% Natural Product of South Africa
An ideal South African Gift to take overseas
Superior Export Quality
Each box

 

contains 2 sealed foil packets of 20 tea bags
Weight:

 

100g outer cardboard boxes
Dimensions per box:

 

L 14 cm x H 5,5 cm x W 11 cm
Natural product of South Africa
High in antioxidants
Helps burn fat
Has anti-inflammatory properties
Promotes bone health
Naturally free from caffeine and kilojoule
Can reduce cancer risk
Can protect against diabetes