Our UV protected recycled planter boxes are made completely from recycled plastic and other eco-friendly materials
The recycled planter box is perfect for increasing grow space in gardens, on balconies, patios and in the backyard. Perfect for the outdoor setting or indoor setting
With our recycled planter boxes there is no maintenance required. Unlike wooden planter boxes which require regular sanding down and revarnishing, our planter boxes will not rot or fade.
 Our recycled planter boxes are completely custom made in order to fit your specific needs. 
Enquire below to find out how you can custom design your very own recycled planter box.
With wood plant boxes there is the risk of wood rot which in turn leads to bacterial growth, and a shorter lifespan. Our recycled plant boxes will not warp, crack or splinter and they will support your plants in the resistance of bacterial growth.
Being UV protected, this helps with the stabilization of colours, increases weather resistance, and most importantly keeps the box cooler throughout the day. A cooler planter box is important because it ensures that your soil will not dry out as fast, keeping your growing conditions moist and stable, so that less water is required.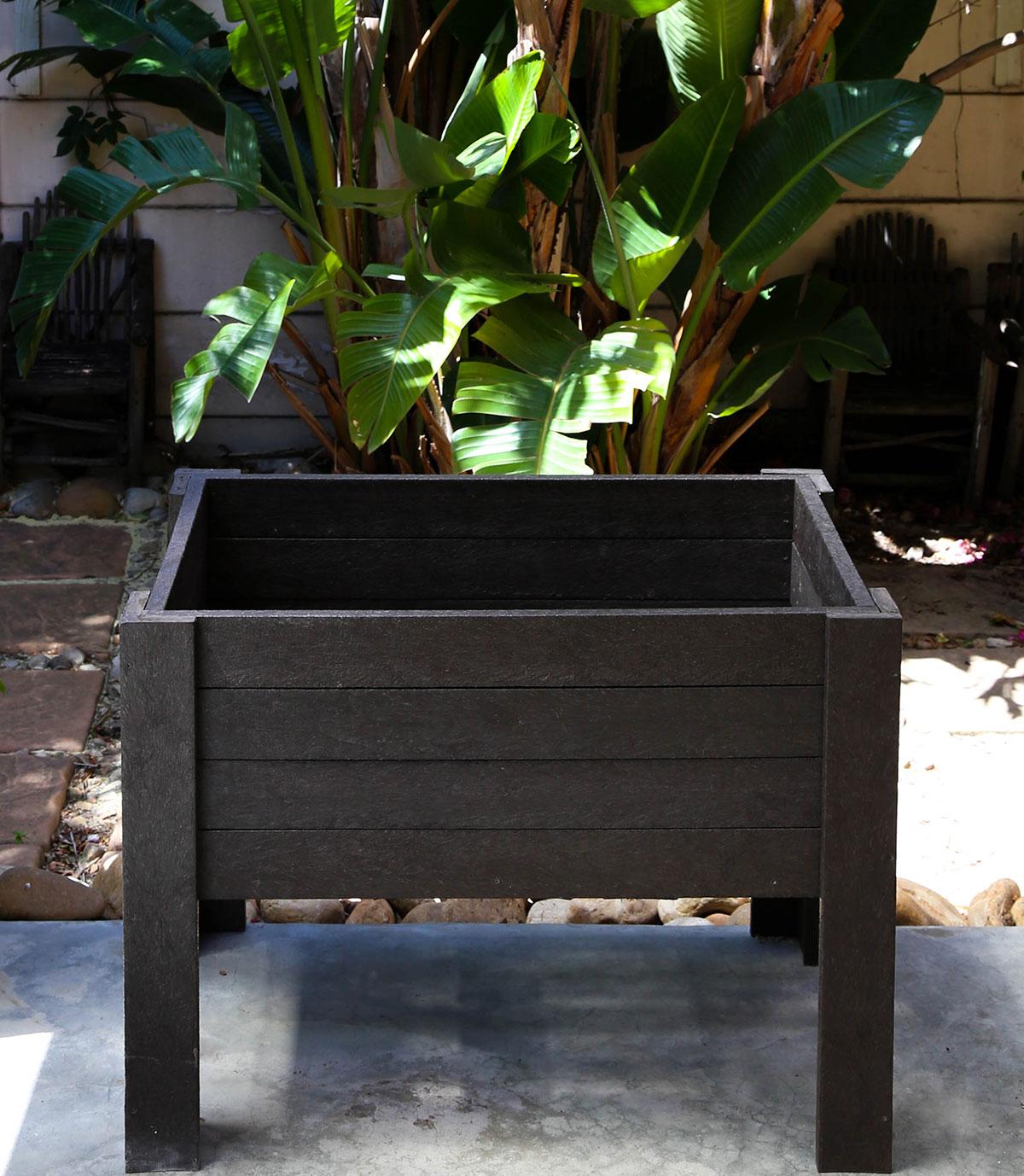 Benefits of Recycled Plastic Planter Boxes
Reduced pollution around ecosystems
Lower energy consumption
Protects natural resources
Save depleting landfill space
Eases demand of fossil fuel consumption
Promotes sustainable living
Reduces waste
Reduction in greenhouse gas emissions
Economical – using recycled materials saves you money
UV Resistant – longer lifespan
Reduces unwanted bacteria in your growing environment
Reduces labour as it doesn't require maintenance