Whizzpouch is a breathable plant bag made from non-woven organic material.
The non-woven,
plastic free plant pots
carry major advantages for your plant's root systems.
Unlike in traditional plant pots, when your plant's root system reaches the edge of the bag it will detect air – causing the plant to direct its roots back inwards. This creates a more complex root system inside the protective root ball of your plant.
Plastic Plant Pots vs Whizz Pouch
The Whizz Pouch's unique design ensures that there is zero chance of your plant's roots circling.
In a plastic plant pot, roots circle around the root ball– causing the roots to suffocate each other and limiting the plants ability to absorb essential water and nutrients.
With the Whizzpouch, your plant's roots are healthy, well ventilated, and able to grow in such a way that they enjoy maximum nourishment absorption – making for happy, healthy plants.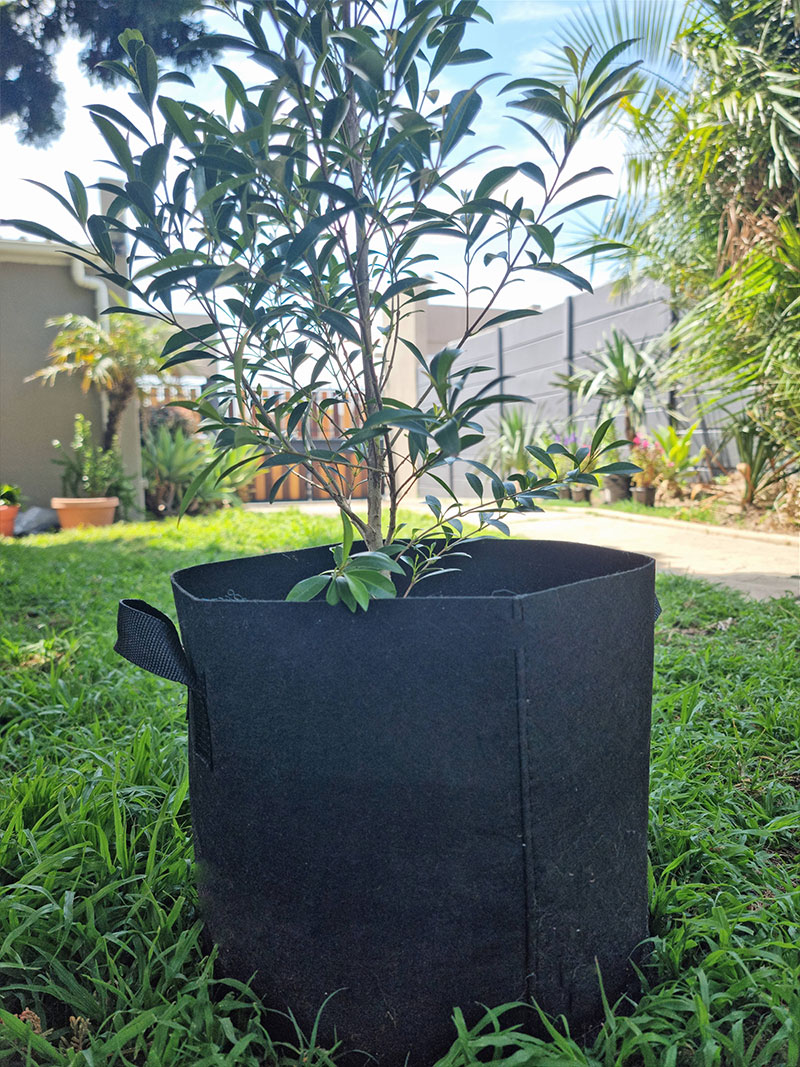 Whizzpouch for water conservation
Thanks to the unique non-woven design of the Whizzpouch material, the soil in your plants stays moist for considerably longer than it would in a plastic or woven pot.
The result is that you use less water, and water less frequently, to keep your plants well hydrated.
The sturdy design of the Whizzpouch makes it easy to transport, with well attached handles and double stitched linings.
These attractive pots will easily last up to seven years in all weather conditions, unlike plastic pots which become brittle in the sun and are generally an eye-sore to be covered up.
Excellent for all plant users, the Whizzpouch is used by farmers, nurseries, home gardeners and the organic vegetable grower in a variety of sizes. These plant-loving pouches have been proven to improve crop yields by 12%-22%.
They also make for fantastic hydroponic growing pots and are especially well suited to the cannabis and CBD plant growers.
Breathable
Washable
Saves Water
Reusable
Increased Density of Fresh Root Tips
No Root Binding
Increased Yield by 10 – 22%