A stunning home garden is not complete without beautiful green grass and plants to finish it off! Fertilizing your lawn and plants are very important to both the appearance as well as the overall health and integrity of your plants.
That's why EcoWhizz distributes PlatosVerde, a natural and 100% organic eco-fertilizer which promotes healthy plant and crop growth. Created in Germany, PlantosVerde has been analysed and tested in multiple universities, all of which have approved its safety and confirmed its beneficial qualities.
Plantosverde is a nanotechnology that enters the stomata of the plant, giving you amazing results just after 2-3 weeks.
Plantosverde is a photosynthesis activator, reducing the amount of water the plant requires and acting as a strengthening agent and natural vaccination against a variety of pests. Plantosverde is a natural antioxidant for plants, with vitalising and anti-aging effects.
Our 100% organic fertilizer also contains no harmful toxins so it is 100% pet friendly and odourless.
Plantosverde has great area coverage. 1KG of Plantosverde can cover up to 3333m2 while a 3KG can cover up to 1 hector.
What is Plantsoverde and how does it work?

Plantosverde is a nanotechnology that intercepts the stomata of the plant, giving you amazing results just after 2-3 weeks This plant nutrition miracle is in fact activated micronized natural calcite. This compound creates mineral particles which are small enough to enter the leaf (Stomata) of the plant (unlike fertilizers which enter only through the roots).
Made from a calcite using tribomechanical technology, which ensures the finest granularity as well as new physiochemical characteristics that create a higher reactivity in the plant. Numerous studies have shown that not only is Plantosverde non-toxic, even in high doses, it increases calcium absorption, which greatly improves the preservation of plants and increases biotic and abiotic resistance to stress. It also increases photosynthesis activation, ensuring healthier and more resilient plants.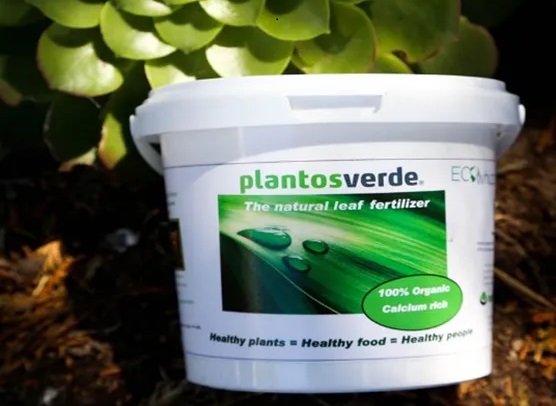 The Benefits of Plantosverde
Increased shelf life and less diseases
Increased Brix (Sugar) content – make healthier plants
Increased dry matter
Improved taste for all fruit and vegetables
Improved colour – perfect for grass
Saves water
Reduced fertilizer cost
Overall healthier plants
Odourless
Pet friendly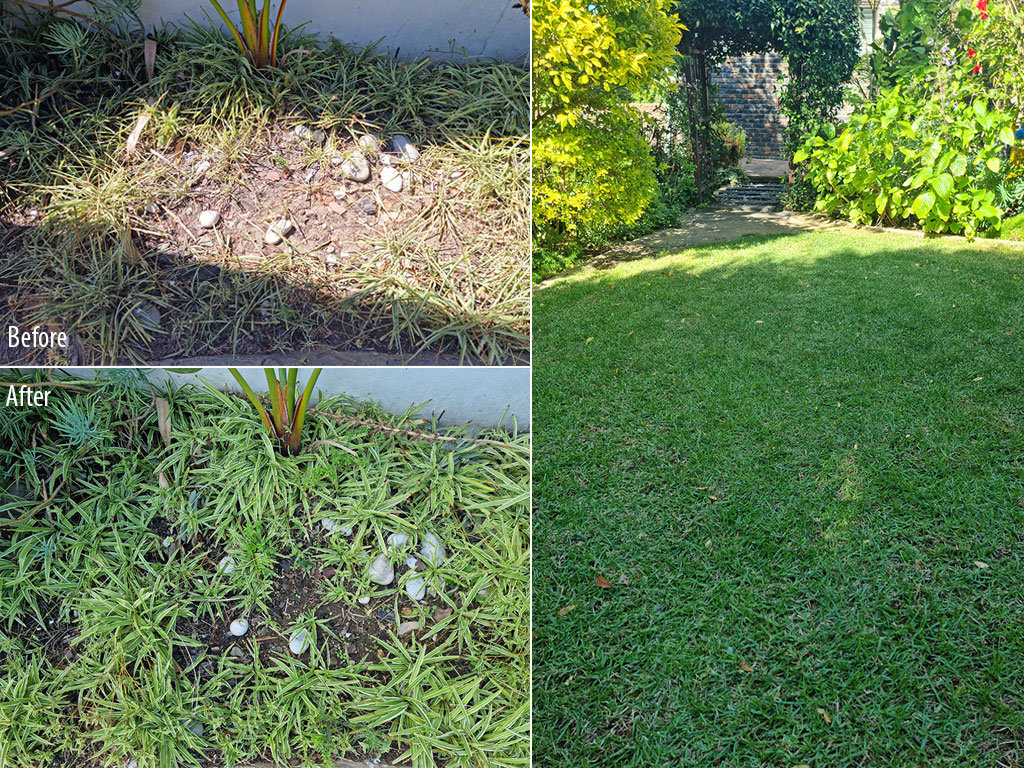 My lawn and plants are looking so much greener and more lush after only one month of Plantosverde treatments. I am very impressed with the results so far and will definitely continue using this product on my garden!
P Peterson (Durbanville)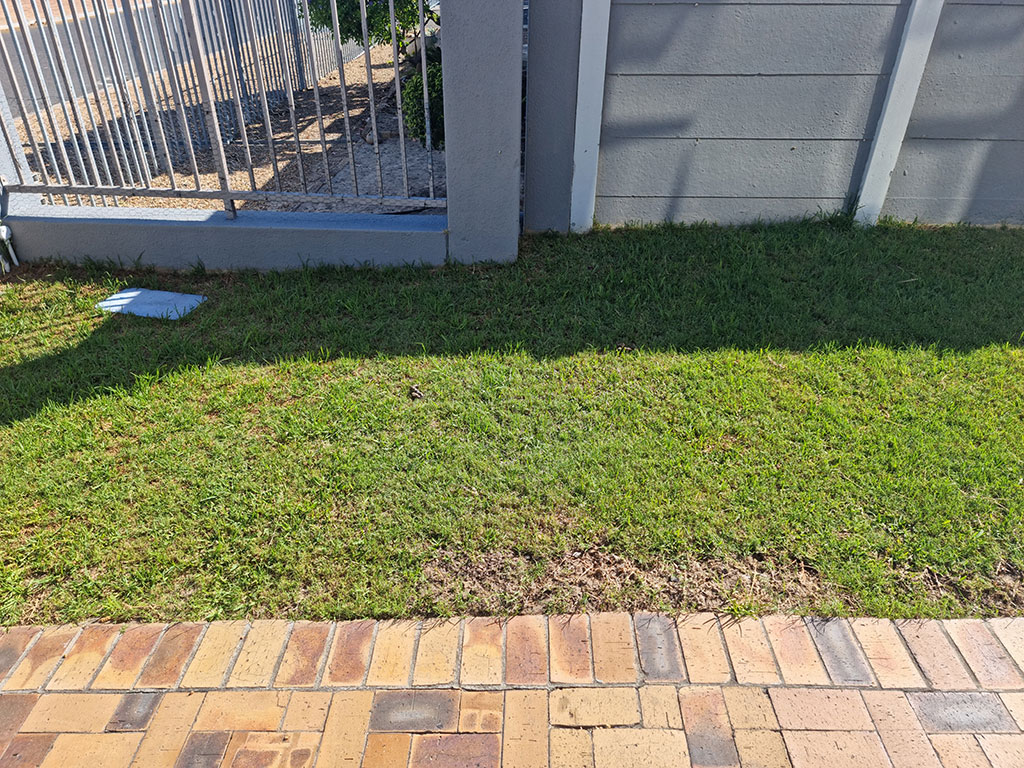 I want to thank you for introducing me to Ecowhizz and your products. Since the start of using PlantosVerde, my garden has flourished. The grass is green and my plants are growing at a rapid pace. Your product is fantastic and I will most certainly be suggesting it to my friends and colleagues. Your service has also been impeccable!
I Kruger (Welgelegen)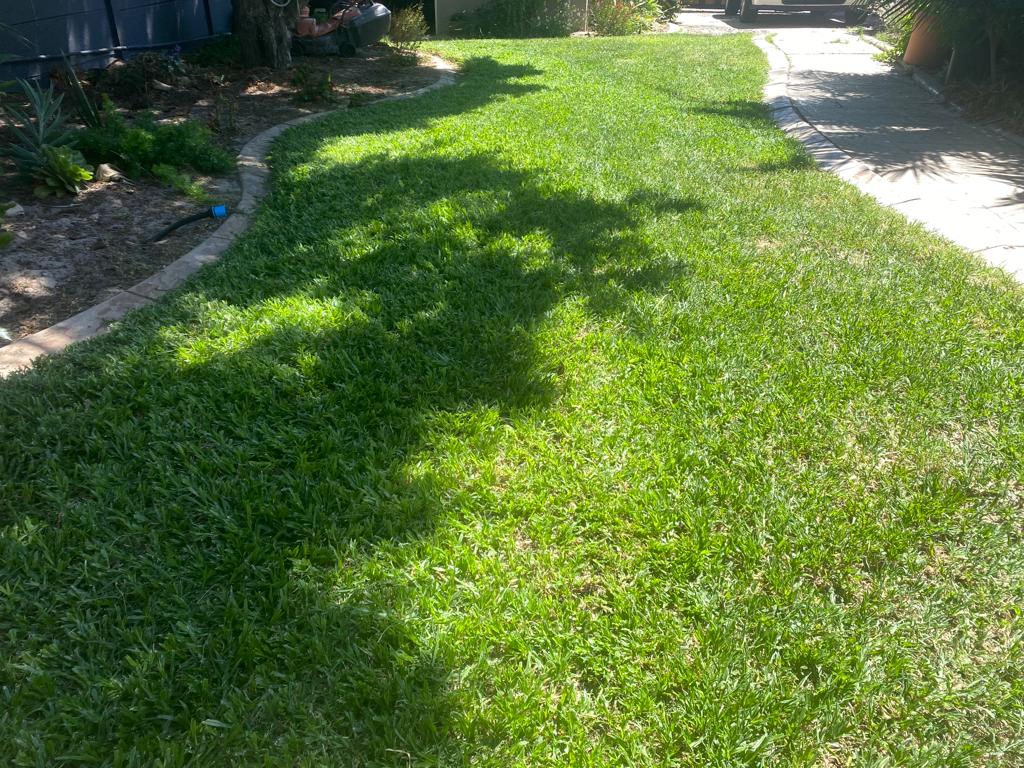 Plantosverde is truly amazing. I have purchased plantosverde and fertilized by entire garden weekly in the first month and are now only fertilizing every second week. It is easy and quick to apply, odourless and organic. My garden is only around 500 m2 and I have been using plantosverde already for 8 months and still have many left, cost effective!"
L Nel (Plattekloof Glen)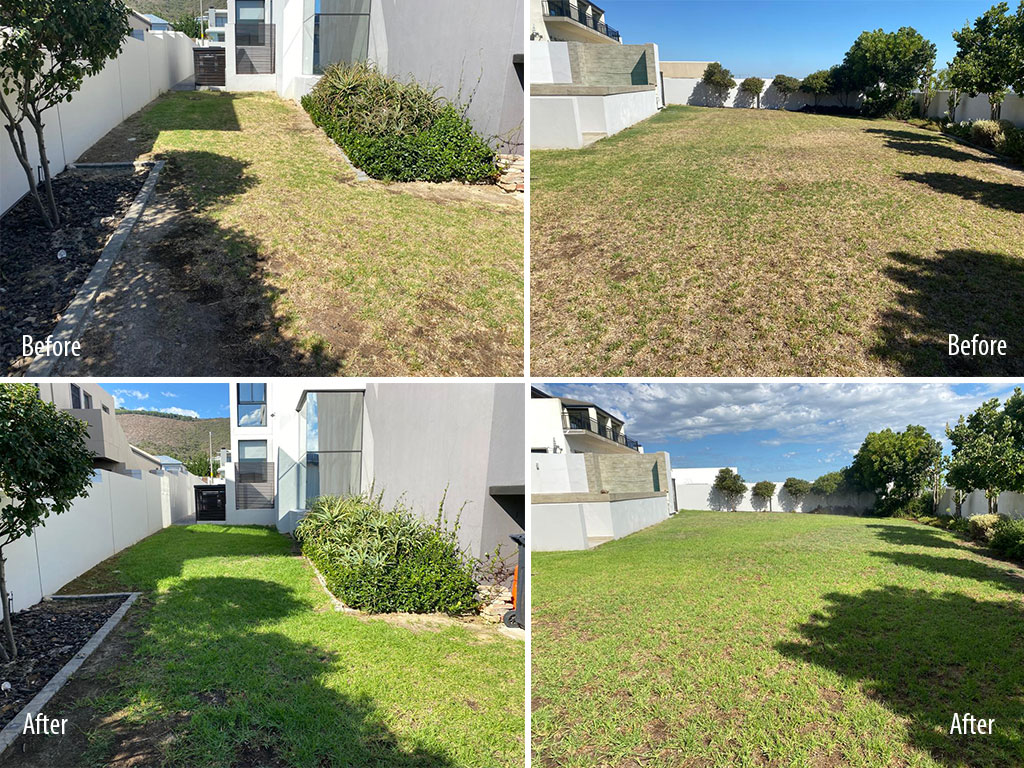 My Erf is over a 1000 m2, so plenty of water required. Ecowhizz team fertilized my garden the first month, weekly, and I only watered twice a week, to save water. Excellent results in only one month, and I can highly recommend Plantosverde and the ecowhizz team.
J Jepson (Baronetcy Estate, Plattekloof)