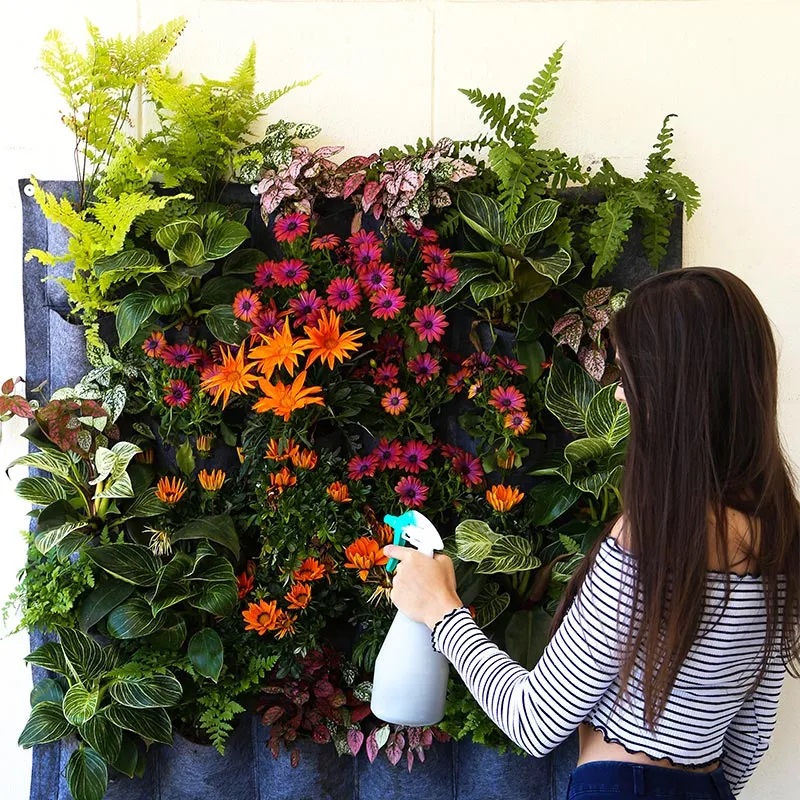 Our vertical gardens are perfect for residential homes, apartment living and commercial use.
With the same properties as our whizzpouch your vertical garden plants will bloom.
If you live in an apartment, the vertical garden is perfect for your balcony, bringing some greenery and at the same time can work as a privacy screen.
For the organic lovers, the vertical garden is perfect for you, eco-friendly and an excellent herb grower.
Thanks to the unique non-woven design of the Whizzpouch material, the soil in your plants stays moist for considerably longer than it would in a plastic or woven pot.
The result is that you use less water, and water less frequently, to keep your plants well hydrated.
Saves water
Soil stays moist for longer
No root binding
Washable
Reusable
Doubles as a privacy screen
Excellent plant and herb grower
7-year lifespan
Perfect for residential home and apartment living